---
---
---
---
---
---
---
---
---
---
---
---
| | | |
| --- | --- | --- |
| News | | Search the Story Page Archive |
---
April 3, 2008
Onebitrocket has asked some questions regarding the functions of the Ark.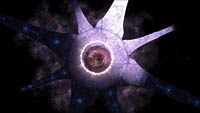 Onebitrocket writes:

I'm rambling mostly, it's lunchtime and i've been bored out of my head at work and my minds been wondering

How does the portal work/appear at the ark. In terms of scale and shape compared to the portal on earth.

I began thinking this due to a older discussion: assuming the ark is where ALL halos are constructed and also assuming the replacement halo was to be sent to the same co-ordinates as the HALO 1 ring. How does it get there. I assume it'd have to be teleportation. say for example as the halo rises from the ark at the top of the ark where the spire curve up is there a teleport that the spire generate?

Or does the portal that we enter the arks local space through link to more than one

Is the spherical portal on earth the same shape and size at the ark?

The other thing i noticed, the earth portal has either 14 or 16 spires, the ark has eight, does this mean anything?

Also assuming the portal on earth is a complete sphere if you entered the portal form above earth, would appear though the arks portal at a different location? For example, How did gravemind navigate High Charity through the portal, He could of exited the portal on the ark side at the wrong trajectory and completey missed the ark all together.

Is it wrong to assume the portal is a portal? Is it rather a extremely sophisticated slip-space -generator both the machinery buried on earth and the ark?

Any theories?
The portal is in fact, a slipspace rupture which appears once it's activated. I think both the Ark's and the Portal's slipspace entrances are dimensionally equal in size.

The second question is tough. It might be teleportation (it's amazing what the Forerunners were able to do), or as elpolloguapo suggested, it could be some kind of propulsion system or a "separate" entrance and exit way.

The Portal has 16 spires, and the Ark has 8. Simple math here, 16 is the double of 8. Which is interesting, because this is actually not a "7" reference that Bungie always uses to mention.

I guess that the Portal can also be considered to be just a slipspace generator, but who knows what else it might be capable of doing?
-UNSC Trooper
---